#GirlsRockSTEM, the 2020 Play Like a Girl Summit is fast approaching and we've got yet another reason why you'll want to grab your tickets sooner than later. Tickets are on sale now! For more info about tickets, speakers and the latest news, visit our Summit page here.
Every year, the Play Like a Girl Summit brings middle school girls face to face with dozens of the most prominent names in business, sports, entertainment and beyond. This year, we're proud to highlight some of the 125 women STEM Ambassadors, who are the face of a new campaign sponsored by Lyda Hill Philanthropies and the American Association for the Advancement of Science.
The Play Like a Girl Summit stage will serve as the intersection of education and empowerment, bridging the gap between this generation's most prominent voices and the next generation of STEM leaders. From Nashville's own Chief Meteorologist Danielle Breezy and Faith Borden with the National Weather Service, to bat conservationist Kristen Lear and creative Kynisha Ducre of Google, the conversations and workshops set to take place are sure to inspire the next generation of innovators.

Roller derby skater and neuroscientist Dr. Elizabeth Engler-Chiurazzi will make her Play Like a Girl Summit debut that's sure to make a lasting impact and energize the crowd.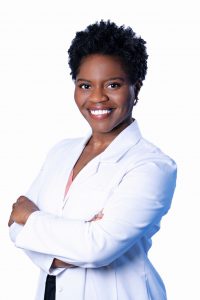 Optometrist Dr. Feyi Aworunse will be on hand to inspire girls to visualize unlimited possibilities and bring their futures into focus for 2020 and beyond.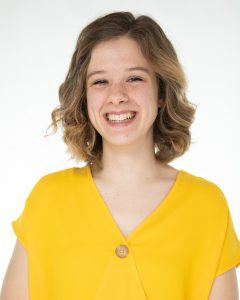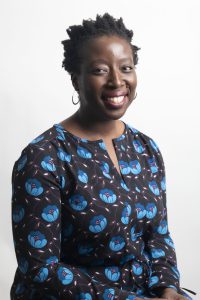 Award-winning software engineer Gracie Ermi, as well as Data Kind's Chief Program Officer Afua Bruce will each share valuable gems from their remarkable journeys bringing engineering to social impact.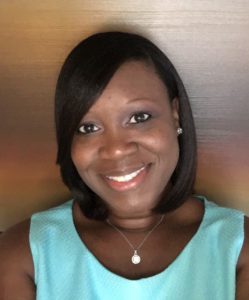 Electrical engineer Aisha Lowery will share the personal ups and downs of her career journey and guide girls to develop their own action plan through interactive "Failure not Fear" workshop exercises.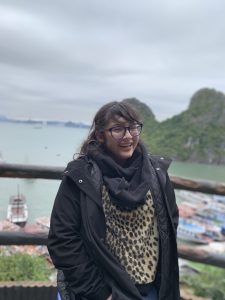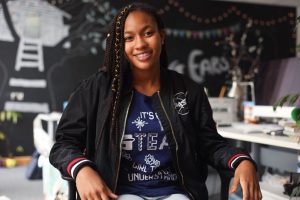 Disability and design activist Anaiss Arreola and Taylor Richardson, aka Astronaut StarBright, will take to the Play Like a Girl Summit stage for the first time, where they will shed light on a new wave of social and artistic activism anchored by next generation leaders.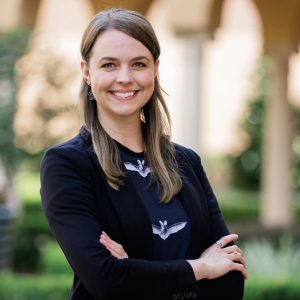 Bat conservationist Kristen Lear will be on hand to expand on the work she's done so far to help develop practical, equitable and meaningful solutions to bat conservation challenges around the world.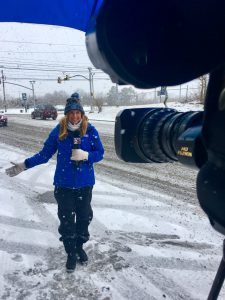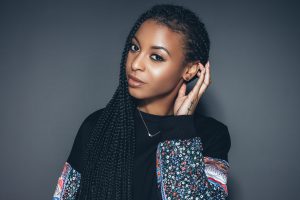 Plus, Chief Meteorologist Danielle Breezy will host the daylong conference and expo sponsored by Wells Fargo. The Summit will be streamed live online and will feature girl power music sets by DJ Tera "Jazzy T" Whitfield of 101.1 The Beat.
Additional names to be announced soon.
"This year's Play Like a Girl Summit will feature a lineup of high-profile guests, electrifying STEM experiences and empowering talks as well as highlight inspiring girls and women who are changing the game across industries. The event will also feature an intimate one-on-one conversation with a future NASA astronaut," said Research Neuroscientist and tech entrepreneur Elizabeth Ann Stringer who is a member of the Summit Organizing Committee. "Intergenerational programming spanning coding, robotics, aerospace and 3-D printing among other topics will provide the tools to facilitate education and growth through the sharing of real stories from real women in STEM."  
For a full lineup of this year's speakers and industry partners, visit www.iplaylikeagirl.org/summit.
Stay in the loop by subscribing to our email list.
keyboard_arrow_leftPrevious
Nextkeyboard_arrow_right